EDIT MAIN
Get Connected With Us!
1000 Hornet Drive
Medina, TN 38355
Phone 731-783-0999
Fax 731-783-0011
The administration, faculty, and staff of our school continuously strive to improve our communication with our students, parents, and our community through this website. We hope you find the information you need.
If you have further questions or concerns please visit the Staff Directory or the Principals page (under About Us) to find emails and teacher websites. You may also call the school office at 731-783-0999.
We look forward to working with you help your child receive the best education possible!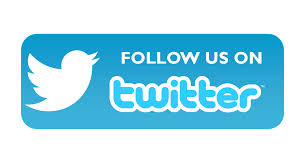 ---
A Message from the Principal
---
I am honored that you have made the decision to visit our school's website. I hope that you find it informative, and it gives you a good idea of what we are working to accomplish at South Gibson County High School.
Working together, we have accomplished many things since our opening in August 2009. Our challenges during those early days and months were high in number and intensity, but the commitment of our faculty and staff to our students and the excitement surrounding what we were building were higher and stronger than all the challenges we faced combined.
From opening our school with only one finished classroom hallway, our media center, and our office area, we relied on our key word, "Flexibility", often. Feeding students with no cafeteria, having wellness classes in an incomplete gym, and teaching art in the gym foyer provided opportunities for our students, faculty, and staff to show time and again their commitment to our school-wide behavioral expectations of being Steadfast, Gracious, and Conscientious. The responses from our faculty and staff to these less-than-ideal situations were clear indicators of the level of professionalism and dedication that would be needed to move South Gibson County High School to a leader among high schools. As I look at today's SGC, I believe we are well on our way.
Please visit our home page to see the exemplary work our teachers are pursuing – all with the focus on increasing student achievement. Our faculty and staff realize the many factors that affect a child's academic performance, so you will see evidence of ways that SGC works to provide a comprehensive school experience that embraces our students' unique abilities and interests, addresses the social and emotional needs of students, and prepares students to be college or career ready. Add to these our numerous clubs, student organizations, and other extracurricular opportunities that we continue to add yearly and we believe we are rapidly approaching a school that offers something for everyone.
We have great things to look forward to as we continue to grow, teach, nurture, and encourage students to explore beyond their potential. I believe in the abilities and commitment of our faculty and staff – to find a more dedicated group of educators would be a daunting task. As our team expands next year, we will work tirelessly to find individuals who have the same passion for teaching and high expectations of themselves, each other, and our students that we have established to this point.
We encourage your comments, participation, and feedback to help us better live our mission. Words of encouragement and acknowledgement of our efforts are the energy to help us continue our journey.
Working to fulfill our motto…SGC – a place where everyone can belong, grow, learn, and succeed